Event Space for the Creative Soul.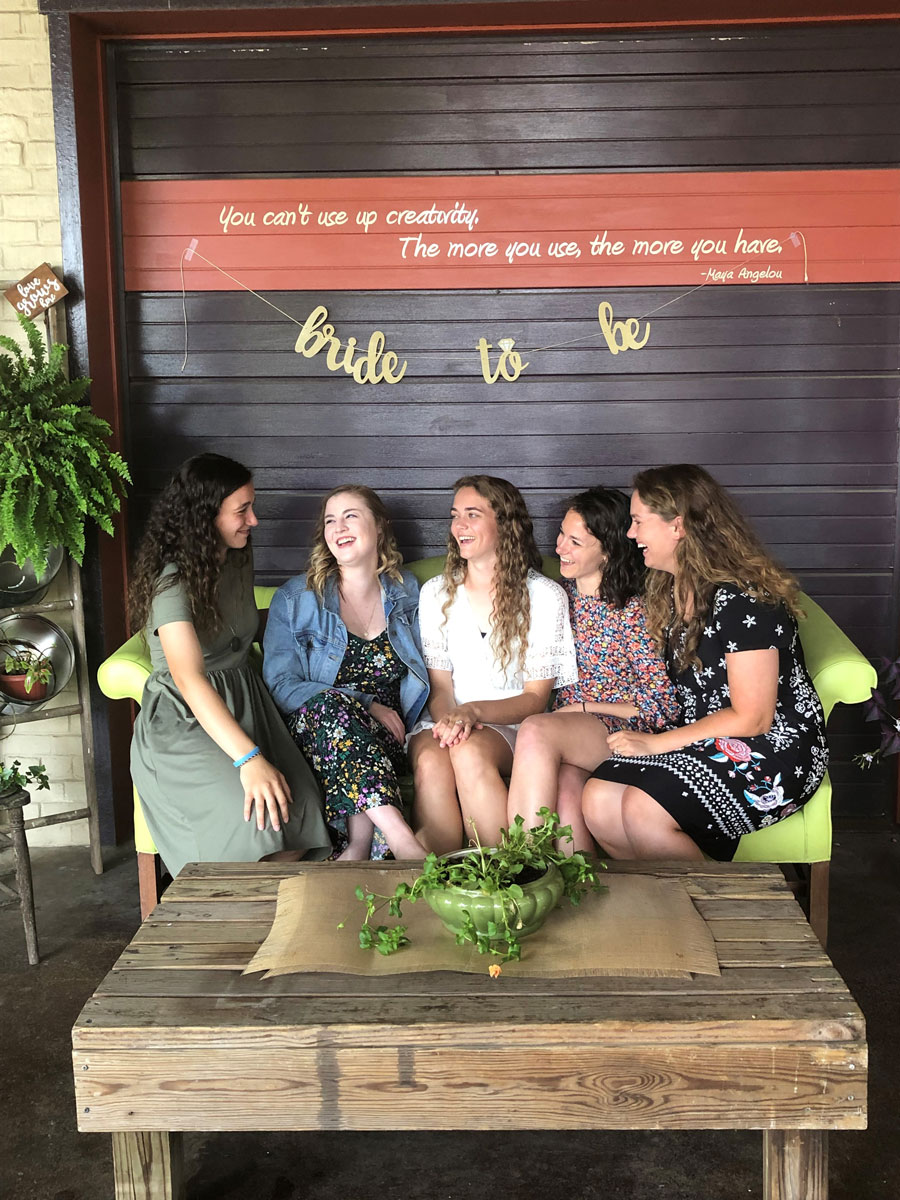 Events + Celebrate + Friends
Since 2013, Reology Studio has been bringing people together to create memories, celebrate friendships, and share laughs. With a unique warehouse in historic downtown Lancaster as its backdrop, surrounded by original artwork, crafts, and repurposed furniture, Reology Studio is a one-of-a-kind event space destination!
"I felt alive as soon as I walked in...
my friends haven't stopped talking about it."
— Sally L., Bride-To-Be
Private Event
Ideal for those looking to host a Bachelorette party, Bridal or Baby shower, Birthday party, Company Team Building, or simply any noteworthy occasion. Totally unique to Reology, we can turn your event into an unforgettable experience by including a customized workshop.
Reology studio
Our Studio is just the place for artisans and crafters to showcase their work for the public. Consider offering workshops to share and teach your specialty. Whether you work with jewelry, pottery, leather, mixed media, to name just a few, you'll find our space warm and welcoming.
wedding inspired events
Reology gives a whole new life to the concept of an intimate wedding experience in an urban setting. An old warehouse located in the heart of Lancaster city, this shabby chic wedding venue can host up to 100 guests. From showers and after wedding brunches to ceremony and reception, we have the accommodations.
Guided Projects + Local Artists
We feature the work of local artists in our studio, as well as offer guided projects for your party; so you can relax in planning the event. Our talented staff will facilatate a custom project for you and your friends!
Our unique space offers you a chance to be inspired by artists, or your friends.
Checkout the types of events we host and let us know if it's a good fit for your next event!
Special Events?
Every event at Reology Studio is special
Welcome to Reology! Tammy & Erica - hostesses extraordinaire!
That's what we love to do! Consider yourself in good hands here at Reology. Our main goal is to help you and your guests to feel welcomed and taken care of!
Breathe a sigh of relief, we will do our best to make sure all the details are covered, and you can enjoy your party.